PLASTERERS CHESTERFIELD
EXPERT PLASTERING AND RENDERING FOR ANY NEED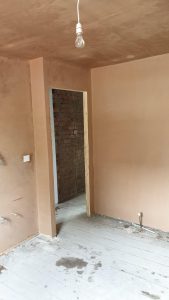 G Lee Plastering has the most skilful and professional plasterers Chesterfield property owners can ask for. We can plaster or render any surface, from interior ceilings to external walls. Our services are always high quality so clients get the best value. We work across the city, in the surrounding area, and serve nearby towns like Sheffield and Dronfield too.
We know it can be difficult to find trustworthy tradesmen. The last thing you want is to hire someone who can't do the job well or who will make a big mess. That is why we always set the very highest standards for our team. We will guarantee a quality finish every time, regardless of the service. As a result every customer has the assurance that they will be happy with the job.
HIGHLY EXPERIENCED PLASTERERS
We have been operating for over 30 years in Chesterfield and the surrounding areas. Throughout this time, we have continued providing clients with fantastic quality services. This has given us a diverse client base. As well as this, we have also been able to gain new clients through referrals and recommendations.
With so many years of service under our belts, you can be sure that our team of expert plasterers have all the experience they need. As a result, we can perform a range of plastering and rendering services and overcome any issues. We work effectively on both commercial and domestic properties.
Our plasterers apply their specialist knowledge in every service we provide. As a result, we can achieve a fantastic quality of work regardless of how large the job is. We only use the finest quality materials and the latest techniques on all of our services. Therefore, we achieve the best results for our clients.
All of the services we provide include a full guarantee. That means if the eventuality arises when a client requires a repair job, we see to it. We do this as quickly and efficiently as possible, showcasing exactly why we are the best plasterers Chesterfield or the surrounding areas can provide.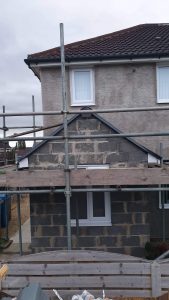 PRICES TO SUIT YOUR BUDGET
We offer extremely competitive prices on all the services we provide. We believe that by doing this, we encourage clients to return to us many times to come. What also helps is that we never fail to always supply excellent results for their money.
We will also provide a punctual and prompt service. This prevents our clients from having to wait all day for work to commence. In addition to this we will leave the area which we have been working in clean and tidy. This reduces the chance of causing a disruption.
TALK TO THE BEST PLASTERERS IN CHESTERFIELD TODAY
We offer all clients a free on site quotation service. As a result, we provide an accurate price for their individual requirements.
To arrange an appointment with the best plasterers Chesterfield has, get in touch. We can also provide you with additional information on the services we provide. Feel free to call us on: 07850622799 or 01246 721108. On the other hand, email us at: gleeplastering@gmail.com.